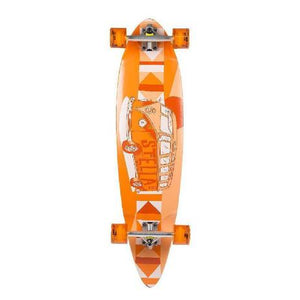 The Wagon Orange from Stella is a full size longboard and perfect for cruising.
A medium concave and a nice kicktail give this cruiser longboard some great control. Wheel cut-outs allow for loose and flowy truck riding without dreaded wheel bite.
Now with a new mold and concave. We added a slight chamber to the board to provide you a nice response when carving and laying into the turn.