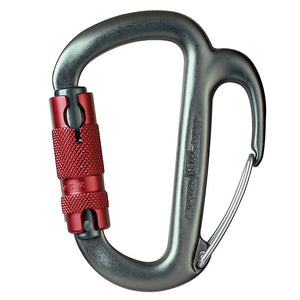 The Petzl Freino Carabiner is a unique locker with a friction spur that
adds or adjusts braking power during single-rope descents, and it can
also assist belayers with lowering climbing partners. You can use the
locking carabiner with or without the friction spur, and it functions as
a normal twist-locking carabiner. Once you've rigged your single-rope
rappel, or your climber is ready to lower, you can easily loop the rope
around the friction spur for better braking control.