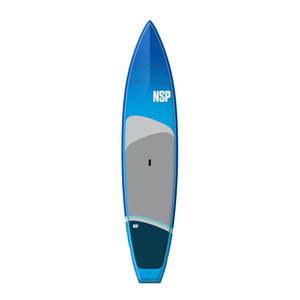 A unique blend of paddling stability, comfort, cruising speed and glide.
– Designed by NSP's race design team to be a fantastic choice for recreational flatwater paddling and short distance touring.
– Flatwater is about enjoyment and these boards are equally fun on an estuary, river, lake, coastal cruising, fitness training or short open water runs 
Upper Peninsula Delivery Only
We'll deliver kayaks, bikes, and hard sided stand up paddle boards over $400 for free within 50 miles of our Houghton or Marquette locations.  We offer delivery throughout the Upper Peninsula beyond 50 miles for $200. All orders outside of the U.P. will be canceled and refunded as we aren't able to ship them. If you have any questions please give us a call. We'd be happy to work with customers who don't live locally.
 Delivery Excludes Inflatable Stand UP Paddle Boards