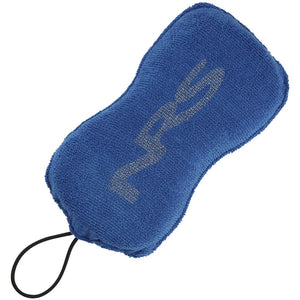 This boat sponge works to remove that unwanted pool of water that
manages to collect under your kayak spray skirt. The Deluxe Boat Sponge
can absorb up to 24 ounces of water at a time. Paddling in whitewater or
the sea, this sponge will lift out sand and moisture from the bottom of
your boat that traditional bilge pumps leave behind. It can be used
with a bilge pump or on its own to keep your boat dry and clean.